Cold Brew Coffee, Your New Favorite Beverage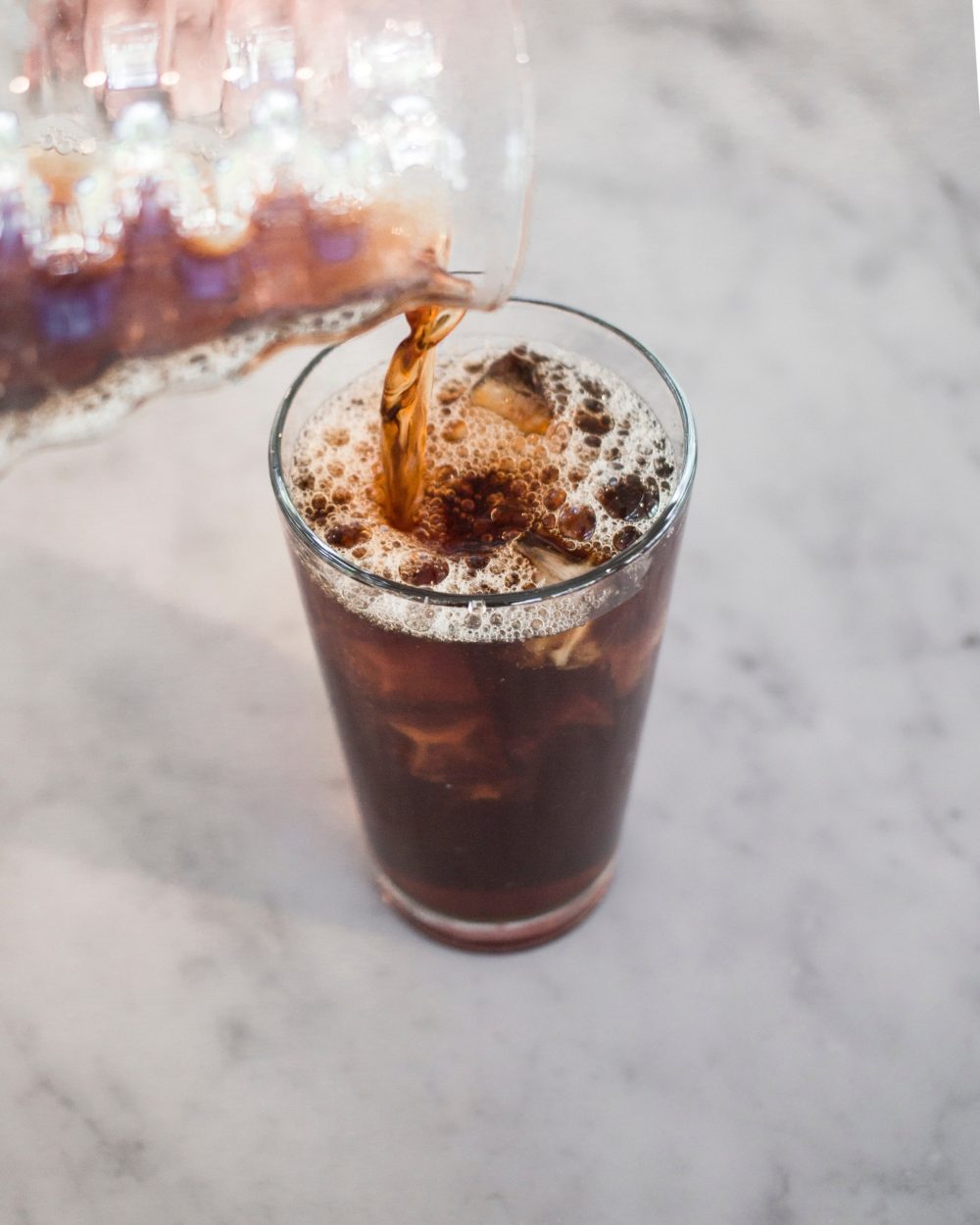 If you have ever had a delicious glass of smooth cold brew coffee, and wondered to yourself, "How can I make this at home?" you are not alone.
Cold brew coffee has become increasingly popular in recent years and many people prefer it over regular coffee. You will often pay a premium for it at your local cafe. Its recent rise to stardom is due to a few unique benefits that result from the cold brewing process.
The cool water brings out the natural flavor of the beans

It is lower in acidity than regular coffee, making it easier to drink and easier on the stomach

It releases caffeine into your system more slowly and evenly, so you don't get a huge energy rush followed by a "caffeine crash".

Cold brew can last up to two weeks, allowing you to make large batches at one time.
Cold brew coffee is not iced coffee. You can use cold brew to make iced coffee, but it is not in and of itself an iced coffee. Cold brew is ground coffee that is steeped in cold water and strained. Iced coffee is hot brewed coffee poured over ice. Simple right? Well, yes, but the science behind why it works the way it does is a little more complex.
This graphic will help you to understand how cold brew coffee and regular hot brewed coffee are made, and why they are so different.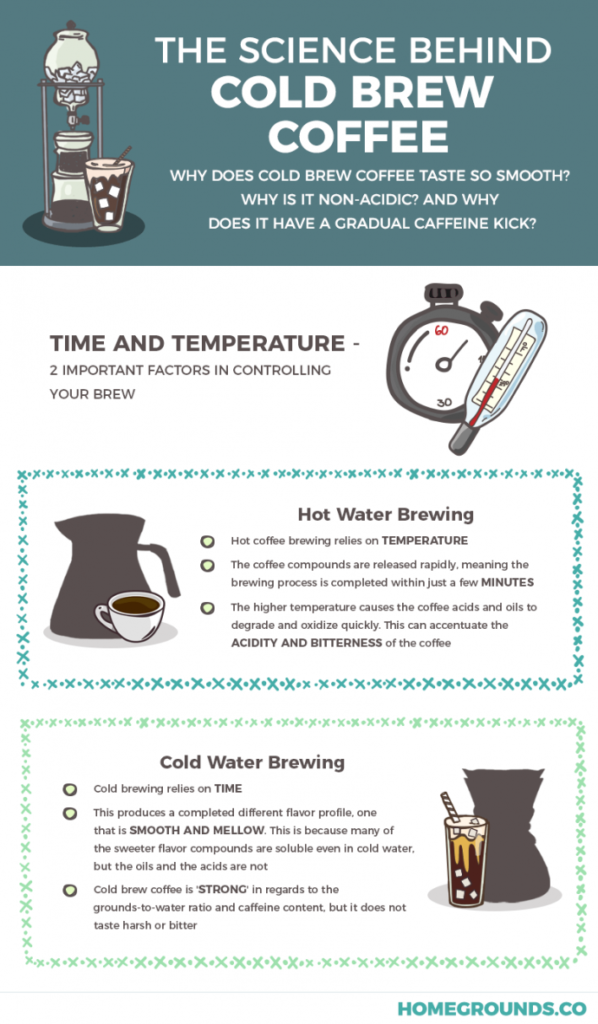 How To Make Cold Brew Coffee At Home:
There are several methods you can use to make cold brew coffee (french press/ Aero Press / cold brew coffee maker). The main principles for each method are the same and for the purposes of this article, we will be focusing on a method that almost anyone can do with things found lying around their kitchen.
Supplies:
Coffee

Filtered Water

Coffee Grinder

Scale (optional)

Mason Jar (or other large jar with lid)

Spoon

Mesh Strainer

Coffee filter (cheesecloth, or even paper towels will work too)
Tip – Cold brew coffee will last up to two weeks, so make as much as you want!
Directions:
1. You want to brew your coffee at a ratio of 7 parts water to 1 part coffee (for a cold brew concentrate to use for recipes use a 1:1 ratio). You can use a scale to get the ratio exact, or you can just use measuring cups. Cold brew is pretty forgiving, but keep in mind that stronger is always better https://southafrica-ed.com/kamagra-in-south-africa/. You can dilute your coffee with ice or water if it is too strong, but it's hard to fix weak coffee.
2. Grind your coffee. This part is super important! You want to use a coarse grind for cold brew (think breadcrumbs). If you use finely ground coffee it will extract too efficiently and you will end up with bitter tasting coffee. You can purchase a coffee grinder capable of doing a coarse grind, or you can get it ground at your local coffee shop.
3. Add coffee and room temperature water to your Mason jar. You will want to use filtered water so that the taste of your coffee is not altered by any impurities. It is also important to use good quality coffee beans. Remeber, the cold brew process is really going to bring out the flavor in the beans, so choose something with a unique and delicious flavor profile. Light roasts are generally more acidic so cold brewing is a great time to try your favorite light roast. You can get all the flavor without the acidity!
4. Let it steep. Find a place in your home where the jar will not be disturbed and let it steep for 12 -24 hours. If you stop the steeping too early you will end up with weak, flavorless coffee. Conversely, if you let it go too long your coffee will turn bitter, so make sure you stick to the 12-24 hour rule.
5. After the steeping is done it is time to filter your cold brew. Put a metal strainer over an empty container and strain out all the larger grounds. Next, strain again through a coffee filter or cheesecloth.
6. That's it! You're done. Pour yourself a glass over ice, or heat up a mug in the microwave and enjoy the deliciousness. Keep any extra in the fridge and enjoy over the next couple of weeks. Great job, you made your own cold brew coffee!